The Portuguese Government has recently announced a major program of investment in public infrastructure to improve rail, road and metro networks. Although the final project details have not been finalised there are some eye-catching proposals that the Porto business community is certain to welcome.
The biggest single investment is in a €15bn upgrade to the Porto-Lisbon railway, which will reduce journey times to 2 hours and allow the rapid intercity trains to bypass local trains more easily as well as allowing for more freight to be carried by rail (removing the equivalent of 100 thousand lorry loads per annum from the road network). With Lisbon beginning to overheat with the amount of IT investment from abroad continuing to grow every year (Google has just announced it will be taking another 6000 m2 in the capital with another 800 jobs being created for example), the fast train connection will help Porto to suck up the overflow; there has already beeb rapid growth in inward investment in Porto by IT firms over the last 5 years or so and is increasingly seen as a viable alternative to Lisbon as a location for overseas firms.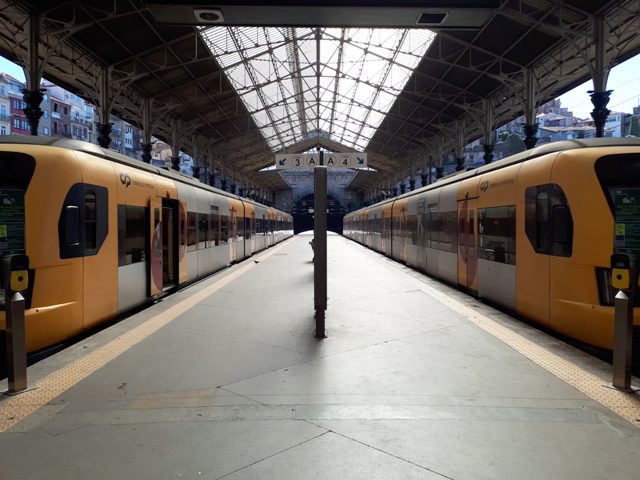 Furthermore, Porto airport (which is currently less than 30 minutes by tram to the centre of Porto (or 15 minutes by taxi)) is going to have a rail connection to central Porto and the Porto metro is going to see an extension to include more stations. As well as a shot in the arm for domestic firms and encouraging overseas firms to invest in Porto, these improvements to the transport infrastructure will help to promote the tourism sector, not least promoting the number of international conferences in Porto.
The plan is that of the €20bn that will be invested by the year 2030, around €6bn of this will be from European development funds – in the past we have been very scathing about the way European funding has been spent poorly (for example on wealthy businesses that would just filter the funding through to their bottom line), but if you agree that one of the key roles of the European union is to close the prosperity gap between the north and south of Europe, then spending on infrastructure projects that will benefit the entire country has to be the best way to spend northern European tax payers money (!).