Whilst the mass-market for clothing, footwear and accessories is clearly going strong with the unstoppable rise of fast fashion and single-wear outfits there is a parallel trend which is for durability, uniqueness and handmade quality. Here at PortugalWorks, we have tended to move away from mass-market projects and most of our clients are now small to medium sized and are coming to Portugal to source their apparel, footwear and accessories because they are looking for smaller production runs, higher quality and personalisation that are often difficult to find in the Far East.
We are seeing a lot of demand for beautiful handmade pieces that demand skilled needleworkers to produce embroidery, macramé, embellishments with sequins/crystals and handmade accessories. In short it is a move to more artisan production, where handmade short-production runs are the order of the day. We work with one of the leading workshops in Portugal that focuses only on this kind of craft production and we are helping them to grow their international client base, rather than working as a subcontractor to larger factories here in Portugal.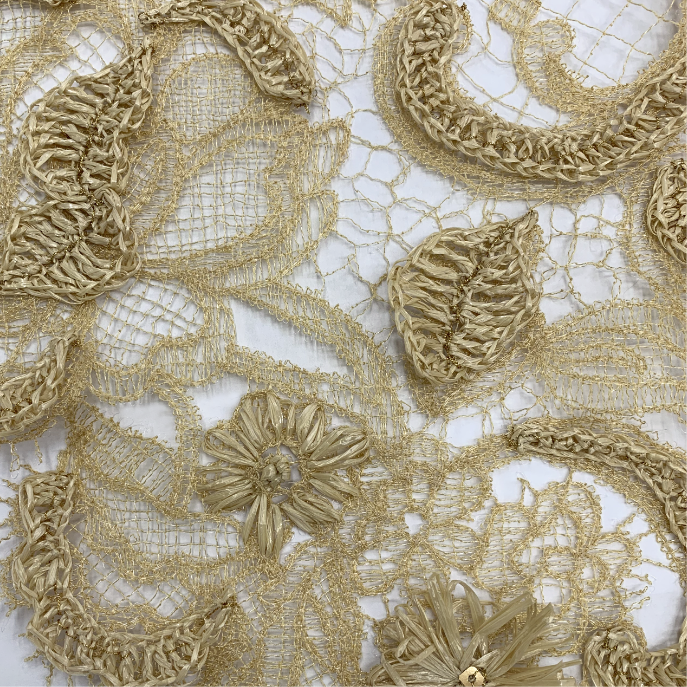 We are able to produce relatively short production runs of beautiful handmade pieces, either in terms of embellishing exiting clothing, bags or footwear or making accessories and complete pieces from scratch. This means that we can work with relatively small brands that have a distinct vision and what to have something that has the unmistakable ring of handmade quality. You can find out more about our handmade production here.